[HCM] Công ty Truyền thông MSL Tuyển dụng Senior Account Executive Full-time 2022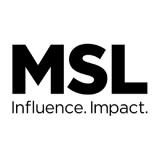 Company Description
MSL is a global public relations and integrated communications partner that provides strategic counsel and creative thinking. We champion our clients' interests through fearless and insightful campaigns that engage multiple perspectives and holistic thinking to build influence and deliver impact.
MSL is one network with many parts. We come together as a force of mighty power in our industry, for our clients and in our contributions to the world.
We are an agency built through combination and acquisition; our business is dynamic but always linked. We are fearless, insightful, passionate, creative, dynamic and accountable.
It's our ability to build influence and deliver impact that separates us from the crowd — it's how we deliver the results our clients' desire.
Our holistic approach brings to life the collaborative 'Power of One' principle we apply within and outside of the Publicis Groupe.
Job Description
Senior Account Executive must be well versed and up to date on all the Agency's system/procedures and must work closely with creative teams, accounts, FA, and planning divisions;
Delivering a margin of 20 % on approved revenue delivery;
Taking responsibility for estimate/ invoice control and queries in liaison with Finance and Production;
Assisting Account Manager to formulate and implement effective advertising and marketing plans for clients;
Ensuring superior quality service and experiential marketing ideas are delivered to clients, and then implemented effectively and on time;
Assisting in the preparation of materials for clients meetings and regular reports;
Ensuring accurate completion and authorization of initiating and supporting documentation;
Staying fully abreast of all competitive advertising and press coverage of the brands, their competitors and the market place;
Be the main point of contact between the account team and other departments on issues relating to the efficient administration of the accounts;
Ensuring account and creative team members are properly informed and updated on all brand activities;
Ensuring that the agencies message is clear;
Make sure that the clients' issues/ opportunities are identified in timely manner.
Qualifications
MBA / Bachelors.
Years of Experience Required: From 3 in the advertising field in the same position.
Proactive dynamic and professional.
Be well organized, maintaining complete, comprehensive, and easily accessible data libraries.
Attentive to detail, ensuring that all supporting documentation is accurately complete and authorized.
Excellent communication skills. Fluency in English.
With a "passion" for advertising.
TO APPLY, PLEASE SEND YOUR CV TO: [email protected]