[HCM] [Agency] Publicis Media: Tuyển vị trí Digital Planner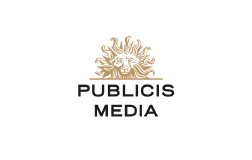 Company Description
Publicis Media is one of the four solutions hubs of Publicis Groupe, alongside Publicis Communications, Publicis Sapient and Publicis Healthcare. Publicis Media is committed to helping its clients navigate the modern media landscape and is present in more than 100 countries with over 17,500 employees worldwide.
Job Description
You should have a strong grasp of current marketing tools and strategies and be able to lead integrated digital marketing campaigns from concept to execution.
As a planner, one need to know in-depth knowledge of all aspects of Google & Facebook ecosystem and drive optimization and efficiencies. Key Role is to manage the delivery of Campaign and effectively manage reporting to internal & external stake holders. Also, to work very closely with Group Head.
Result Oriented: Being in the person who is accountable for successfully implementing the strategy, its very important to have passion to push themselves everyday to do better. Needs strong commitment and dedication and be very proactive in managing the plans and driver better results every time.
Strategic Thinking in Planning & Implementation: As the planner one need to be very informed and share the responsibilities of implementing Strategies aligned with Group Head & Account Lead.
Adaptable & Agile: This person should make sure he/she is up-to-date with all recent updates on platforms they work on (Google/ Facebook etc.). They should be very agile in learning and unlearning.
Accuracy in reporting: this job is to manage campaign effectively and report back to their line managers hence accuracy and eye for detail is very important.
Qualifications
At least 2 years of work experience in a media or digital agency. Ideally the candidate would have experience from the Vietnam market or another similar growth market.
Proven track record of business growth, a very steep learning curve and high degree of EQ and cultural sensitivity. The candidate should be well read on digital and technology developments and able to personally evangelize change and collaborations.
The candidate should have high level of social skills and relationship building capability.
Platforms: Google Adwords and/or Facebook
Proven track record in managing timely & quality campaign deliveries
Excellent track record in timely deliveries while ensuring quality of service
Detail orientated, organized & capable of handling workload through timely response
Knows well about analytics & real-time insights (e.g. Google Analytics, Adobe Omniture, Google Trends, etc.)
Proven presentation & communication skills
Fluent English (Spoken & written) and willing to interact within multinational team.
Hungry to learn & curious in nature
TO APPLY, PLEASE SEND YOUR CV TO: [email protected]