[HCM] Công ty Truyền thông Publicis Media tuyển Media Executive Full-time 2022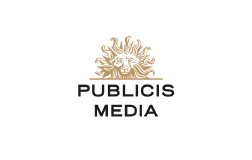 Company Description
Publicis Media is one of the four solutions hubs of Publicis Groupe, alongside Publicis Communications, Publicis Sapient and Publicis Healthcare. Publicis Media is committed to helping its clients navigate the modern media landscape and is present in more than 100 countries with over 17,500 employees worldwide.
We are built on the foundation of Trust, Talent, Transformation:
TRUST
Trust is the cornerstone upon which we build our relationships. We hold ourselves to the highest standards of how a partner should behave.
We treat our people and our clients with respect, transparency and honesty.
TALENT
This is first and foremost a people business. We are committed to ensuring Publicis Media a destination for the best talent in our industry. We value people as individuals, growing ourselves as we grow our client's business.
TRANSFORMATION
True transformation comes when we stop managing change, and instead initiate change. We believe in our purpose to be the admired force for business transformation. We believe that focusing on performance and results has the power to transform client business.
Job Description
Job Role:
To assist Media Planner/Buyer in delivering client media plans

To learn media monitoring tools and apply them for optimizing plans

To implement plans with precision
Main Tasks and Responsibilities:
To create, implement and monitor media plans

To understand the media KPIs and optimizing client budgets to deliver KPIs

Support media planner to develop ideas and presentations

To work with other teams to develop plans and monitoring results
To work with outside vendors in order to get the maximum benefit for client
Qualifications
Bachelor's degree. University freshers preferred

Analytical bend of mind

Attention to detail
Understanding of data and mining information from that

Good capability to learn things quickly

A team player who can work within the team and as well as with other departments

Good English skills

Good presentation skills
TO APPLY, PLEASE SEND YOUR CV TO: [email protected]