[HCM] Công Ty Truyền Thông MSL Tuyển Dụng Social Media Specialist Fulltime 2022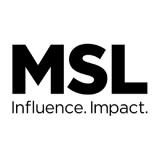 Company Description
MSL is a global public relations and integrated communications partner that provides strategic counsel and creative thinking. We champion our clients' interests through fearless and insightful campaigns that engage multiple perspectives and holistic thinking to build influence and deliver impact.
MSL is one network with many parts. We come together as a force of mighty power in our industry, for our clients and in our contributions to the world.
We are an agency built through combination and acquisition; our business is dynamic but always linked. We are fearless, insightful, passionate, creative, dynamic and accountable.
It's our ability to build influence and deliver impact that separates us from the crowd — it's how we deliver the results our clients' desire.
Our holistic approach brings to life the collaborative 'Power of One' principle we apply within and outside of the Publicis Groupe
Job Description
A Social Media Specialist is responsible for developing, monitoring, and updating social media campaigns and strategies. You will manage and oversee clients' social media presence, community management, and social outreach.
Social Media Specialists will be confident in managing dedicated social projects independently to achieve the required objectives within defined budgets and timetables, with minimum guidance. As a Social Media Specialist, you will share best practices with more junior members of the team and will often have client-facing responsibilities.
RESPONSIBILITIES & ACCOUNTABILITIES:
SOCIAL MEDIA MANAGEMENT:
Strategic planning for social media projects, developing execution and content plans

Work with other departments (PR/Digital/Experiential) to ensure campaign integration

Compile rate card and estimated costs for social media campaigns

Work with content producer, designers to optimize content calendars with various content types across social media platforms, ensuring strategic alignment, consistency and brand compliance
Supervise daily tasks of the social media project team across identified social platforms (incl. publishing content, performing enhancements and modifications, coordinating prompt responses to questions and comments over social media platforms)

Oversee selection and management of third parties such as influencers, media partners, etc.

Strategically monitor and report on project performance and relevant social media insights

Provide input into the further development of clients' social media strategy

Research, identify tools and develop ways to enhance and innovate media distribution, monitoring capacity, etc.
PEOPLE MANAGEMENT:
Support superiors to plan and lead the activities of the Social team

Contribute to an open and collaborative team atmosphere

Share information effectively and maintain strong working relationships with other teams

Maintain positive relations with third parties important to clients' social activities
CLIENT CONSULTING & FINANCIAL MANAGEMENT:
Build and maintain personal client contacts relevant to social media projects, activities, social platform performance and social KPI, in conjunction with senior team members

Write client deliverables such as social media reports, proposals or other content to a high standard; and present to clients accordingly

Use critical thinking to clarify and expand instructions

Use questioning techniques and listening skills to deepen your understanding of client's social media issues and briefs
Attend and take initiative in brainstorms for clients, and apply creative thinking and problem solving to all aspects of work

Build your network within the social media community and leverage your relations to positively impact client work

Show understanding of integrated marketing (PR/Digital/Experiential)

Develop understanding of how to manage clients' social projects profitably

Maintain first class administration on all projects
Write Vietnamese perfectly, with very good knowledge of English, both spoken and written
BUSINESS DEVELOPMENT:
Develop a good knowledge of current social media trends, technology and industry developments that affect our agency's business as well as clients'

Identify opportunities for new business on your existing Social clients and work to seize these together with senior team members

Play an important role in preparing and drafting new business proposals for Social and attend pitch presentations
Qualifications
+3 years of experience – preferably in a major interactive marketing or social media agency

Proven track record of social media project management with analytics and innovation
TO APPLY, PLEASE SEND YOUR CV TO: [email protected]