[HCM] Công ty Truyền thông MSL Tuyển dụng Social Media Trainee Full-time 2022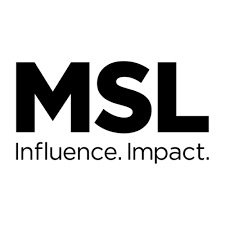 MSL is a global public relations and integrated communications partner that provides strategic counsel and creative thinking. We champion our clients' interests through fearless and insightful campaigns that engage multiple perspectives and holistic thinking to build influence and deliver impact.
MSL is one network with many parts. We come together as a force of mighty power in our industry, for our clients and in our contributions to the world.
We are an agency built through combination and acquisition; our business is dynamic but always linked. We are fearless, insightful, passionate, creative, dynamic and accountable.
It's our ability to build influence and deliver impact that separates us from the crowd — it's how we deliver the results our clients' desire.
Our holistic approach brings to life the collaborative 'Power of One' principle we apply within and outside of the Publicis Groupe.
This role is responsible for ensuring active and engaged social communities (i.e., Facebook, YouTube, Google+, Instagram etc.), monitoring online conversations, and participating in those conversations to build client product visibility as well as support brand awareness and engagement at a local market level.
Responsibilities:
Manage content for social media conversations and activities;
Manage daily operations of page/channel including themes/skin/layout changes when appropriate;
Review and respond to user-generated comments in order to foster a positive community and add value to the users' experience as outlined in the schedule;
Qualifications
Preferably have 3 months internship of advertising and/ or marketing experience. With a passion for advertising.
Understand popular social platforms: FB, Instagram, Youtube,….
Available to work full time for the upcoming 6 months.
TO APPLY, PLEASE SEND YOUR CV TO: [email protected]